Brunch.
Who doesn't love brunch? There is something magical about enjoying a decadent late breakfast while spending time with friends or family. Brunch may only be a once-a-week treat – but it is one of my favorites!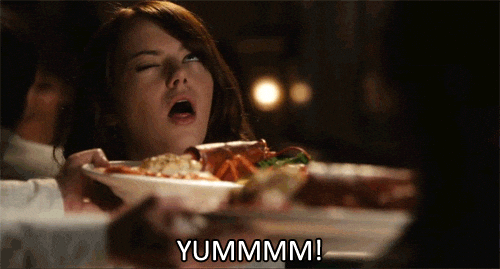 But brunch can present its own set of challenges. With so many breakfast foods including non-plant-based ingredients – what is a "veggie-girl" to do?
Last week, I competed in my first swim competition since I was a child. It was incredible! Masked swimmers walking around the pool deck, the smell of chlorine in the air, and the excitement! You could feel the energy, and it made me want to swim even faster!
After the race, my teammates were starving and wanted to go for breakfast. I was so excited because I love brunch. 
The team selected a diner that I had never heard of before. When we arrived, I realized that I did not bother to call ahead or check the menu for plant-based options (and let's be real – how many diners have a variety of plant-based options? Not this one.) And I had to figure it out, on the fly. 
If you are the only veg-head in your group of friends, it can feel isolating when everyone wants to go out for brunch. Following the 80/20 Plants diet is not about isolating yourself, skipping enjoyable events, or depriving yourself of fun experiences. While dining out has its own set of challenges, being prepared and knowing your options can make a tricky situation much easier to navigate.
Plan Ahead
I like to keep an ongoing list in my phone of veggie-friendly restaurants in my area.
This way, whenever the subject of going out to eat pops up, I always have a restaurant suggestion (or five) that accommodates all of the different types of eaters in my friend group.
I also use apps like "Happy Cow" and a local plant-based Facebook Group for recommendations, so definitely check to see there's a group in your area.
If I hear of a new restaurant opening or featuring new veggie options, I write it down. That way I will be sure to remember it later, and it really streamlines the process of picking a restaurant that everyone will enjoy.
So you don't have to feel uncomfortable speaking up about your food choices or unsure about which restaurants to suggest.
If you create your list, you will always prepared, know your options, and will be able to speak with confidence when suggesting a restaurant that everyone will enjoy.
Being prepared is key.
Check the menu ahead of time
But what if everyone wants to go to a restaurant you have not been to, or don't know anything about?
The first thing I do is find the restaurant's website and review their menu. Typically, there is at least one option that I can omit eggs or cheese from and can become a plant-based option.
Pro Tip: Read through the ingredient list of items you may not be interested in eating. Does this restaurant feature a veggie omelet? If so, ask your server if the chef can prepare the veggies without the egg (or butter). Breakfast potatoes or fries with a side of omelet-free veggies is a delicious breakfast!
Remember that your server is there to help you! Ask your server for vegan, veggie, or plant-based options.  If the menu has not clearly identified veggie options, your server may be able to help you get creative. A polite request and a smile often go a very long way.
Depending on the restaurant, and how familiar you are with their menu, they may have a few veggie options they reserve for lunch or dinner. One of my favorite restaurants only offers veggie burgers for dinner, but, if I ask politely, they will make a veggie burger any time of day.
Sides are always an easy option. They tend to be smaller and include fewer ingredients (breakfast potatoes, English muffins, wheat toast, mixed veggies, soups, and fruits). Combine a few of these and you can create a pretty delicious meal!
Use your 'Flex Meal'
Let's discuss the worst-case scenario: You are at a restaurant, and nothing on the menu works for your plant-based diet (been there!) It's time to pull out your flex meal.
I usually pick things like pancakes, fried green tomatoes, and pastries in this situation. I try to avoid eggs and meats, but make an exception for meals that may include dairy/eggs in the preparation process.
80/20 Plants is about living a human life! Humans are not perfect, and that is not a bad thing. Pick an item off the menu you like and use your "flex meal." Don't forget to be present, enjoy the moment, and don't beat yourself up over your food choices.
Let's go back to my post-swim brunch. The diner we went to featured mimosas and avocado toast. I asked them to skip the scrambled eggs that came on the side, and asked if I could switch the eggs for fries.
I had a delicious brunch, spent time with my teammates, and was not uncomfortable about my food choices. No one asked why I selected to skip the eggs or thought it was strange. Actually, quite the opposite! I found out a few of my teammates are vegetarian and I was able to give them a few tips and tricks to better navigate their vegetarian-athletic lifestyle.
Typical brunch options to look for
Avocado Toast (skip eggs &/ cheese)

Oatmeal (ask for it to be made with water versus milk and then load it up with fruit!)

Breakfast Potatoes or French Fries (ask for no cheese or butter)

Mixed Veggies Omelette or Huevos Rancheros (skip the eggs, butter, & cheese)

Whole Wheat Toast, English Muffins, or Bagels (typically vegan, but make sure you read the descriptors. Bagels tend to feature cheeses)

Utilize Condiments: Ask for salsa, hot sauce, hummus, guacamole – any condiment you love to jazz up a lack-luster plate of food. 

My lactose-intolerant grandmother's favorite: Cereal with Orange Juice (have you tried this? My grandmother ate this all the time when I was growing up. I never knew it was strange!)
Let your creative juices run free and combine all of your favorite things!
And, more importantly, don't focus on the food. Spending time with your friends and family is about more than just the food we consume. It is about creating memories, spending time with those we care about, bonding, and sharing your life and experiences.
Food often gives us a reason to get together, and sometimes we forget – it's not why we came together. We go to brunch, we spend time with friends and family – because we love and respect the people in our lives. We want to share in their journey and tell them about ours. 
This is why we go out to eat – the food is an added bonus.
https://8020plants.com/wp-content/uploads/2021/03/Esther_-NMA-Feature-Images-for-Blog-Posts.png
600
1000
Esther Jaffa
https://8020plants.com/wp-content/uploads/8020-logo.svg
Esther Jaffa
2021-03-02 15:58:58
2021-03-02 15:58:58
Let's Talk About Brunch